Beautiful Skin Principles
Take Control and Persevere
Having Beautiful Skin Requires Commitment, Consistent Effort & Love
Virtually everything we do effects our face and skin – what we think, eat and do. All of these activities can have a tremendous effect one way or the other on the quality and beauty of our skin.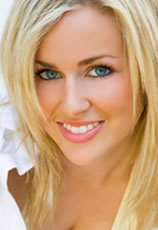 The path to good health and beautiful skin may be filled with challenges and setbacks, but our willingness to stay focused will pay off in the end. It's up to us to be the master of our fate and make wise decisions.
Please review these 10 Principles on a regular basis. Develop and adopt a personal plan for yourself incorporating these guidelines that will put you on a successful journey to enhancing your awareness and desire to acquire healthy, beautiful skin.
Bello Skin Care Essentials is here to help you reach your goal. Good luck!
In Conclusion:
Make a commitment to your skin and yourself.
Make wise decisions.
Stay focused.
Review the 10 Beautiful Skin Principles regularly.